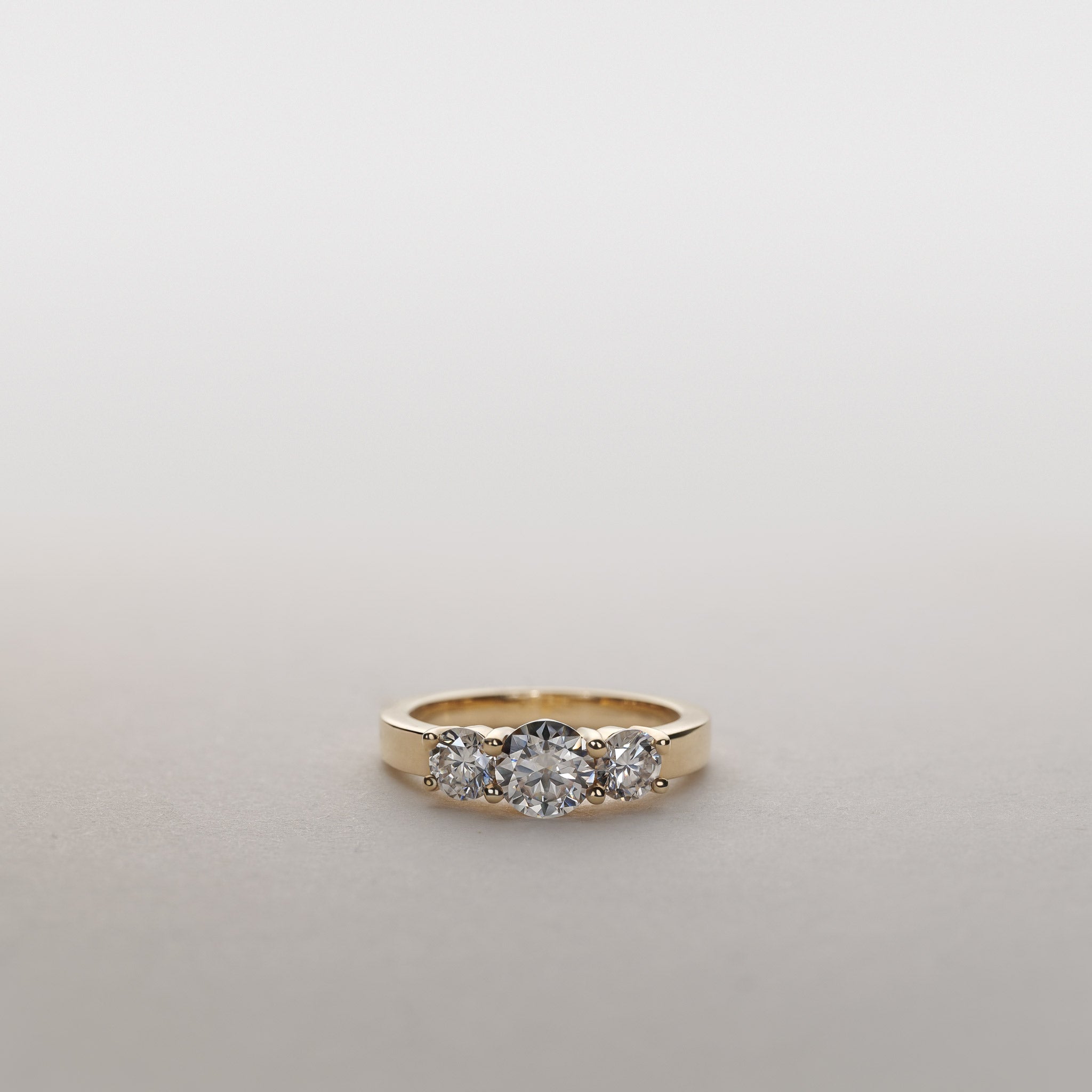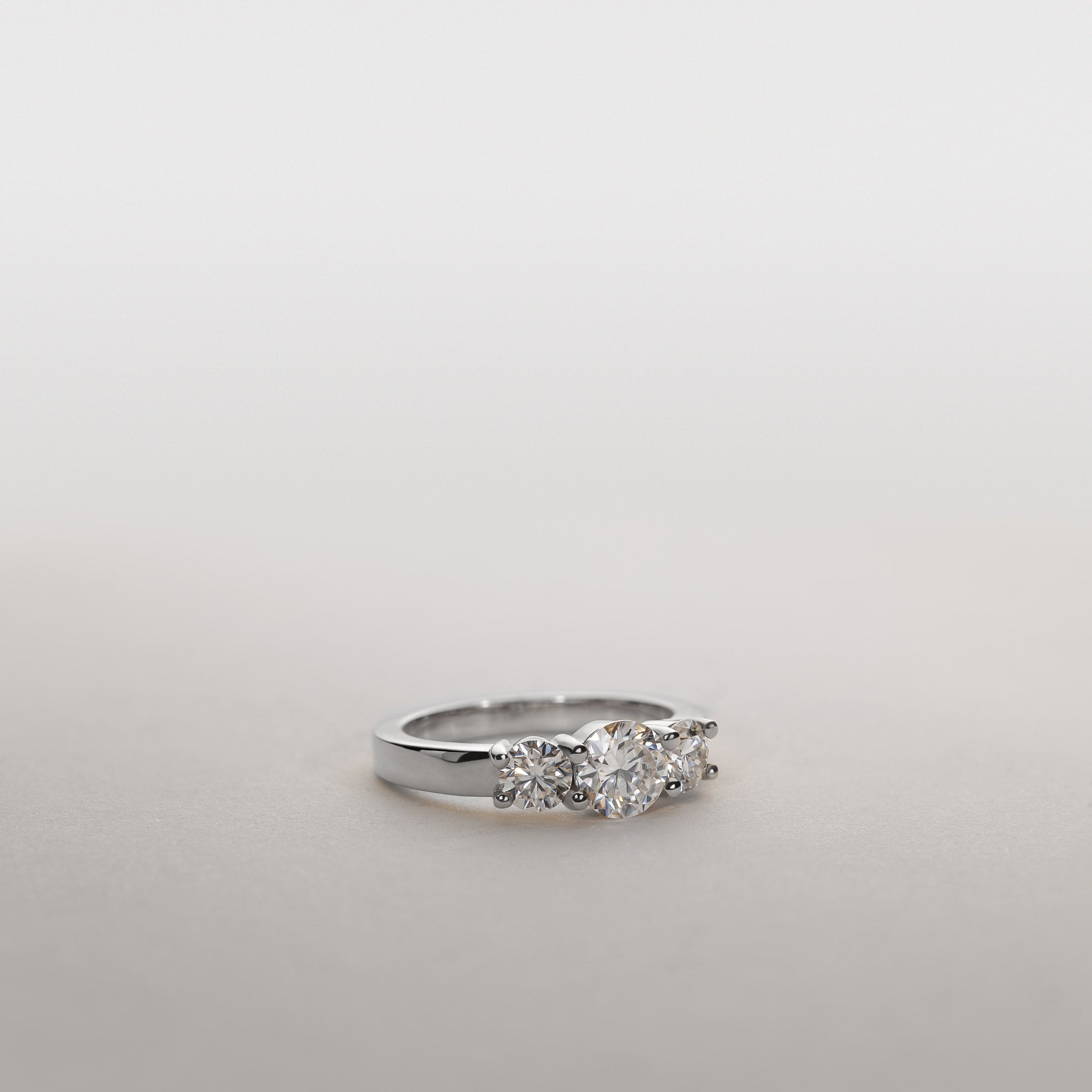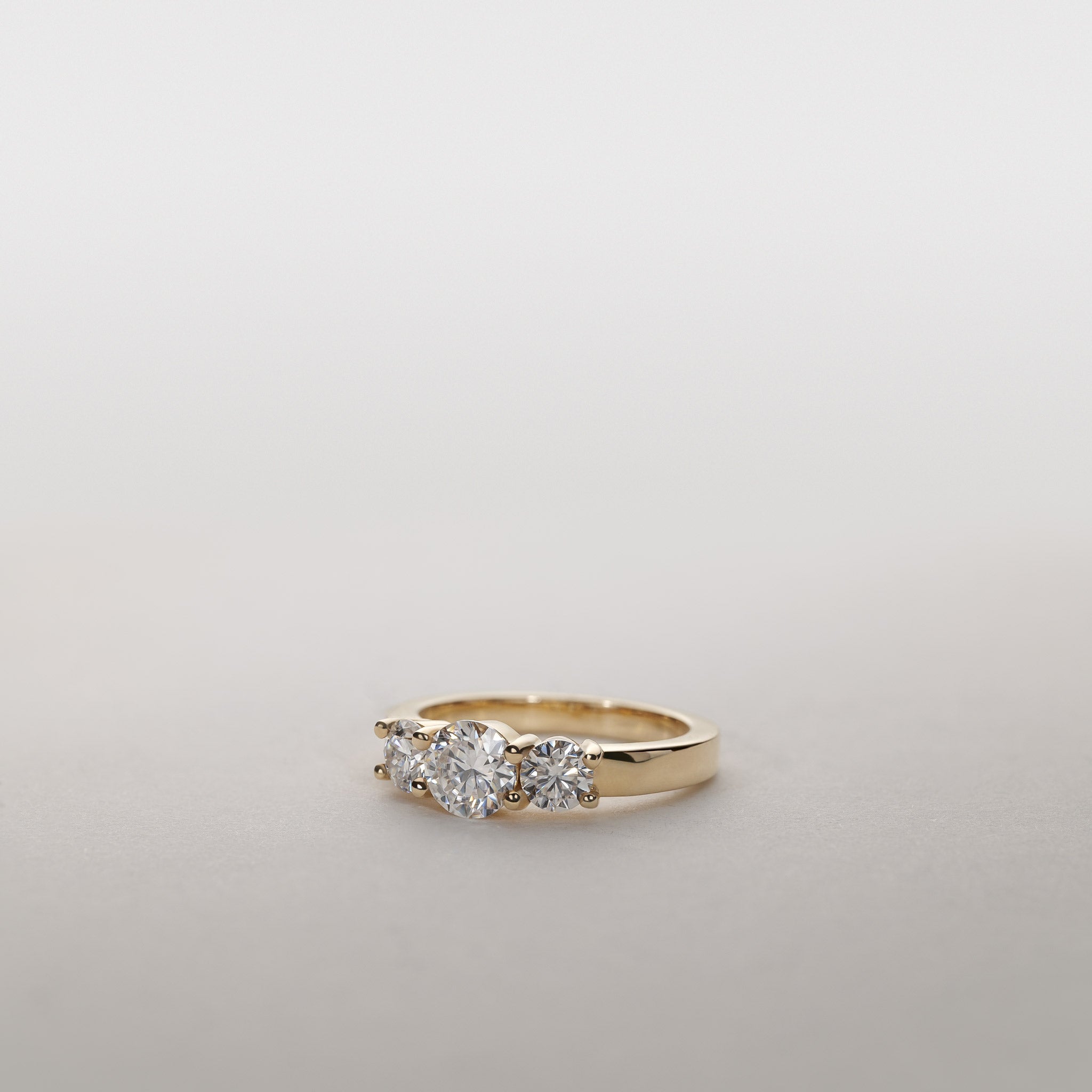 1.25ct Moissanite Three Stone Ring 14K Gold Jocelyn
Sale price
9.495 DKK
Regular price
(/)
Discover a love story that transcends the cosmos with Dornor's gorgeous 14-karat gold moissanite three-stone ring. This awe-inspiring piece elegantly showcases your love's past, present, and future through a trio of glorious moissanite gemstones that shimmer with celestial brilliance.
Our amazing 14-karat gold bands, available in white or yellow gold, have been expertly crafted to highlight the scintillating beauty of our ethically-sourced moissanite gemstones. These extraordinary gems, originating from the stardust of a meteorite, present a sustainable and cost-effective alternative to traditional diamonds, allowing you to wear a symbol of love that celebrates the heavens above.
The enchanting story of moissanite begins with a celestial event that brought forth the captivating gemstone from a meteorite's remnants. Each moissanite in our three-stone ring illuminates with a brilliance that rivals the most exquisite diamonds, adding a touch of heavenly elegance to your everyday style.
Dornor's commitment to crafting jewellery that tells a story is exemplified in our moissanite three-stone ring. Drawing on generations of artisanal expertise, we create pieces that inspire, empower, and celebrate the unique stories and cherished moments that shape the lives of the women who wear them.
Jewellery details
- Made in delicately recycled 14-karat gold
- Stone Setting: Shared-Prong
- Dimensions: W: 2.6mm · H: 2.0mm
- Gold weight: ~6.5g
- Designed in Denmark
Moissanite Details
- Clarity: VS
- Color: D-F
- Cut: Round Brilliant
- Carat: 0.75ct · 2 x 0.25ct
- Total Carat Weight: ~1.25ctw
- Diamonds above 0.49ct comes with an IGI certificate
- All Diamonds are conflict-free & sustainably grown lab diamonds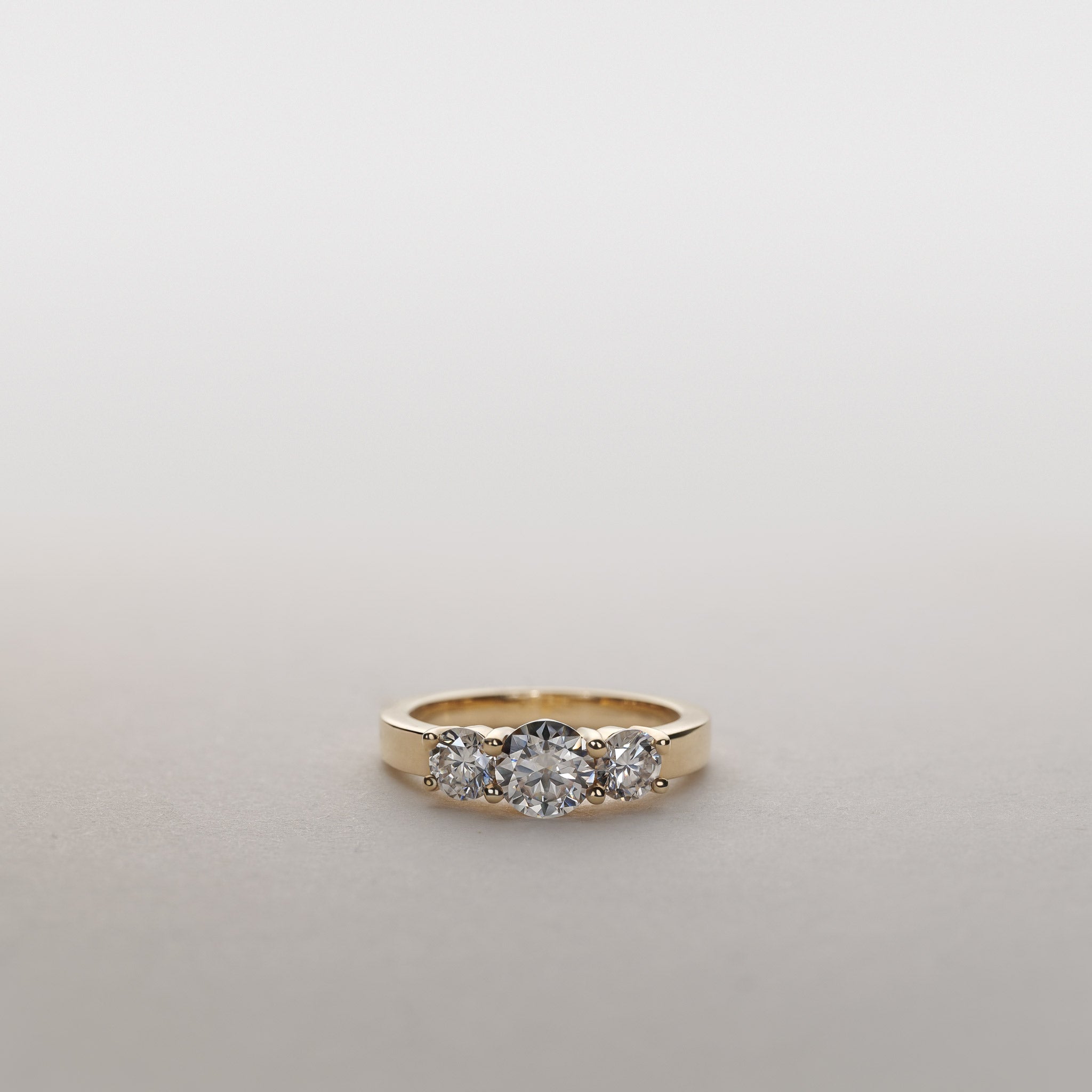 1.25ct Moissanite Three Stone Ring 14K Gold Jocelyn
Sale price
9.495 DKK
Regular price
Choose options