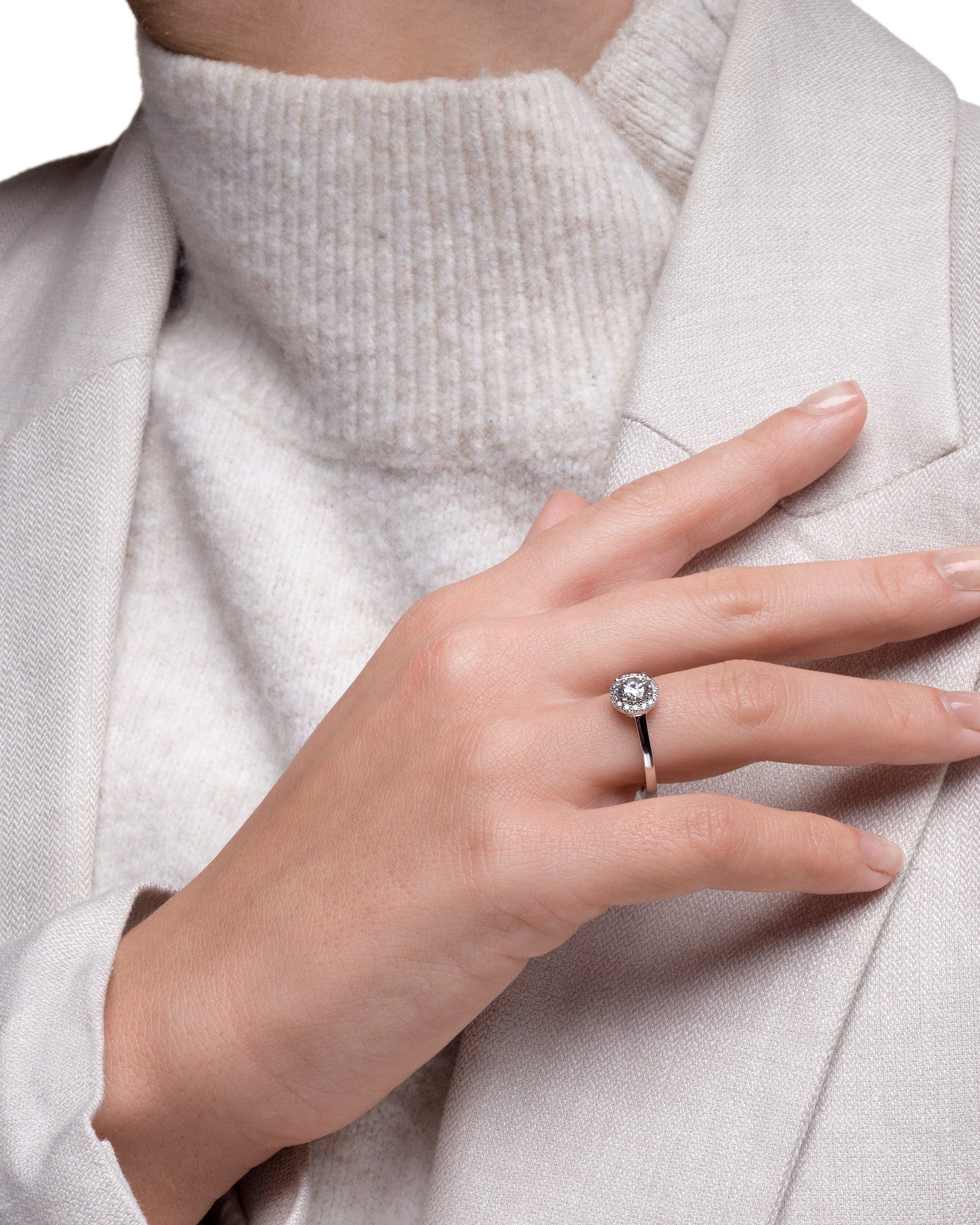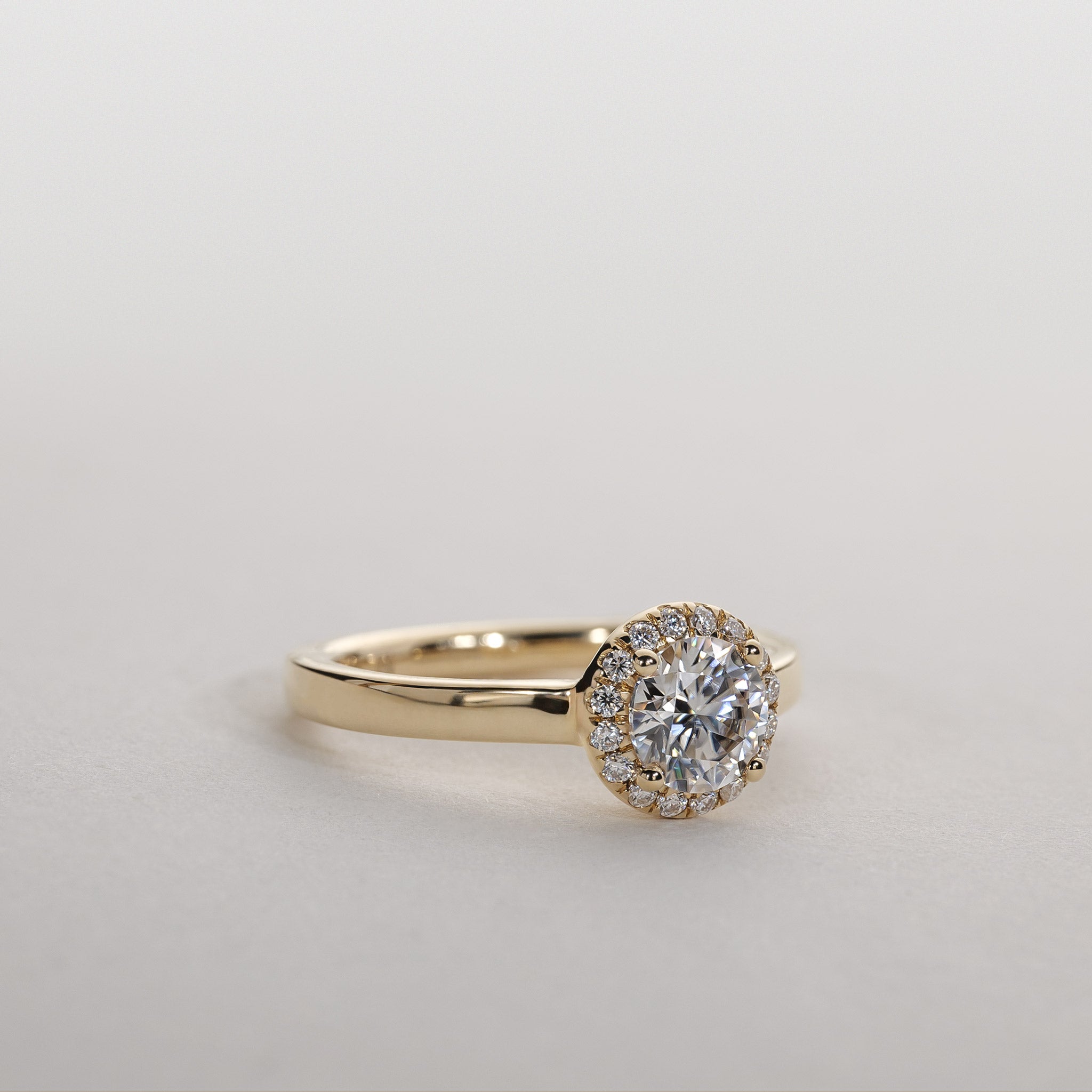 0.75ct Lab Grown Diamond halo ring 14k gold Clara
Sale price
16.995 DKK
Regular price
(/)
Discover the captivating beauty of Dornor's 0.75ct Lab-Grown Diamond Halo Ring in 14-karat gold, a symbol of refined elegance for women who treasure gold jewellery with diamonds, luxury, and fashion. The stunning centre stone, framed by a glittering halo of smaller diamonds, creates a striking visual display that captures the essence of timeless charm.
Celebrate the affordability, ethical production, and environmental benefits of lab-grown diamonds and wear this exquisite piece with pride. With Dornor, luxury and sustainability coexist, allowing you to indulge in glamour without compromising your values.
Personalise this gorgeous ring with various customisation options to reflect your distinct tastes. Select from various metal types, diamond sizes, and band styles to craft a one-of-a-kind masterpiece that embodies your love for sophisticated beauty and environmental consciousness.
As you wear this breathtaking ring, connect with the Dornor story, rooted in a commitment to sustainability and craftsmanship. Create a lasting bond with a brand that aligns with your values, and let this sparkling ring serve as a constant reminder of the harmony between luxury and ethical responsibility.
Jewellery details
- Made in delicately recycled 14-karat gold
- Stone Setting: Halo setting & Pavé
- Ring band dimensions: W: 2.4mm · H: 1.8mm
- Gold Weight: ~5.0g
- Designed in Denmark
Diamond details
- Clarity: VS
- Color: D-F
- Cut: Round Brilliant
- Carat: 0.75ct · 16 x 0.012ct
- Total Carat Weight: ~095ctw
- Diamonds above 0.49ct comes with an IGI certificate
- All Diamonds are conflict-free & sustainably grown lab diamonds
0.75ct Lab Grown Diamond halo ring 14k gold Clara
Sale price
16.995 DKK
Regular price
Choose options